What You Need To Know About Home Price News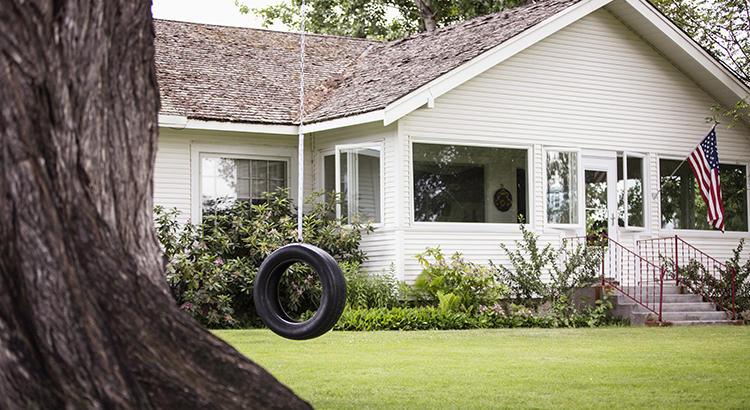 The National Association of Realtors (NAR) will release its latest Existing Home Sales Report tomorrow. The information it contains on home prices may cause some confusion and could even generate some troubling headlines. This all stems from the fact that NAR will report the median sales price, while other home price indices report repeat sales prices. The vast majority of the repeat sales indices show prices are starting to appreciate again. But the median price reported on Thursday may tell a different story.
Here's why using the median home price as a gauge of what's happening with home values isn't ideal right now. According to the Center for Real Studies at Wichita State University:
"The median sale price measures the 'middle' price of homes that sold, meaning that half of the homes sold for a higher price and half sold for less. While this is a good measure of the typical sale price, it is not very useful for measuring home price appreciation because it is affected by the 'composition' of homes that have sold.
For example, if more lower-priced homes have sold recently, the median sale price would decline (because the "middle" home is now a lower-priced home), even if the value of each individual home is rising."
People buy homes based on their monthly mortgage payment, not the price of the house. When mortgage rates go up, they have to buy a less expensive home to keep the monthly expense affordable. More 'less-expensive' houses are selling right now, and that's causing the median price to decline. But that doesn't mean any single house lost value.
Even NAR, an organization that reports on median prices, acknowledges there are limitations to what this type of data can show you. NAR explains:
"Changes in the composition of sales can distort median price data."
For clarification, here's a simple explanation of median value:
You have three coins in your pocket. Line them up in ascending value (lowest to highest).

If you have one nickel and two dimes, the median value of the coins (the middle one) in your pocket is ten cents.

If you have two nickels and one dime, the median value of the coins in your pocket is now five cents.

In both cases, a nickel is still worth five cents and a dime is still worth ten cents. The value of each coin didn't change.
The same thing applies to today's real estate market.
Bottom Line
Actual home values are going up in most markets. The median value reported tomorrow might tell a different story. For a more in-depth understanding of home price movements, let's connect.
Call me today if you are looking to buy, sell, or rent! (612) 703-3944
As a dedicated and experienced real estate professional serving Western Wisconsin and the Twin Cities Metro area, I am committed to providing exceptional service to all my clients looking to buy or sell their properties. With my extensive knowledge of the current market trends, I excel in helping my clients achieve their real estate goals with ease and confidence.
I understand that every client's needs and preferences are unique, which is why I work closely with each one of them to ensure a personalized and stress-free experience. Whether you're a first-time homebuyer or a seasoned investor, I am here to guide you through every step of the real estate process and provide expert advice to help you make informed decisions.
As a valued client of mine, you will have access to the most up-to-date and comprehensive MLS property database, the same system used by Realtors. You can easily search for properties, request information, and even schedule a personal showing appointment for properties that interest you. With my expertise and your vision, we can make your real estate dreams a reality.
Thank you for choosing Sarah Jenkins Real Estate. Let's get started today!
Serving River Falls Hudson Prescott Ellsworth Spring Valley New Richmond Roberts Hammond Woodville Baldwin Beldenville Somerset Red Wing Hastings Cottage Grove Woodbury Lake Elmo Afton Stillwater Bayport Lakeland Maplewood Oakdale